Hi, Im Evelyn
(but my friends can call me Ev)
If we have not yet had the pleasure of meeting, nice to e-meet you! Here is a little about me
I am Evelyn R. Cooke, a born and raised proud black woman entrepreneur and NYer (Staten Island to be exact). I am also a SUPER proud alumna of Howard University's School of Business, where I earned a BBA in Marketing. I began my career in a more traditional corporate setting where I held several roles throughout retail sales/customer development and was Senior Assistant Brand Manager for a multi-million dollar foods brand specializing in project management for our brand's development, product innovation and packaging design. After a leap of faith in 2017, I decided to follow a budding passion to explore the hands-on side of the food industry and studied Professional Pastry Arts at the International Culinary Center in NYC (Same school Bobby Flay attended!)
NOW, I spend my time fully committed to helping add a sweet touch to celebrations around the United States as a Pastry Artist. From local event catering and my online store to teaching others how to create magical treats at home, I have found my true medium of art expression in food.
When I am not in the kitchen, I enjoy teaching and mentoring young Black and Latinx students and since 2015 through my Dream Big ACHIEVE Scholarship Program, I have awarded over $25,000 in scholarships.
Everything I do is driven a passion to help the people of my community feel loved and supported which is one of the greatest gifts one can give in the world we live in today. To stay updated on my journey, sign up for my newsletter below! If you would like to connect, do not hesitate to contact me today.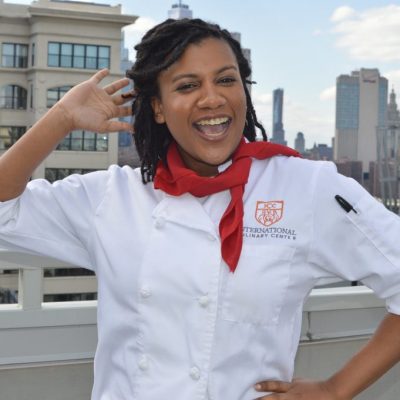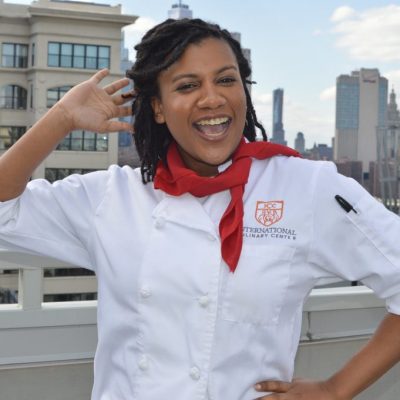 Speaking Engagements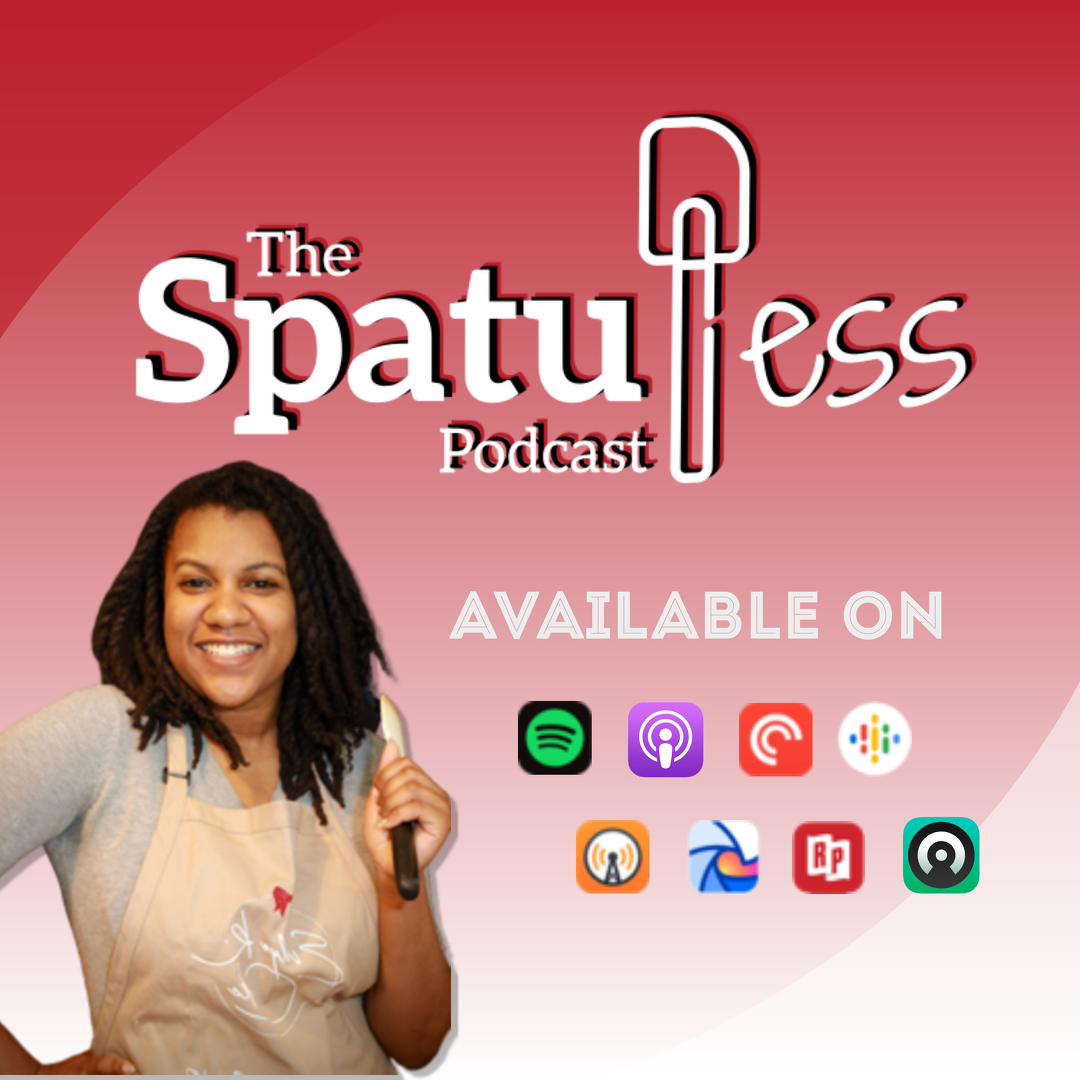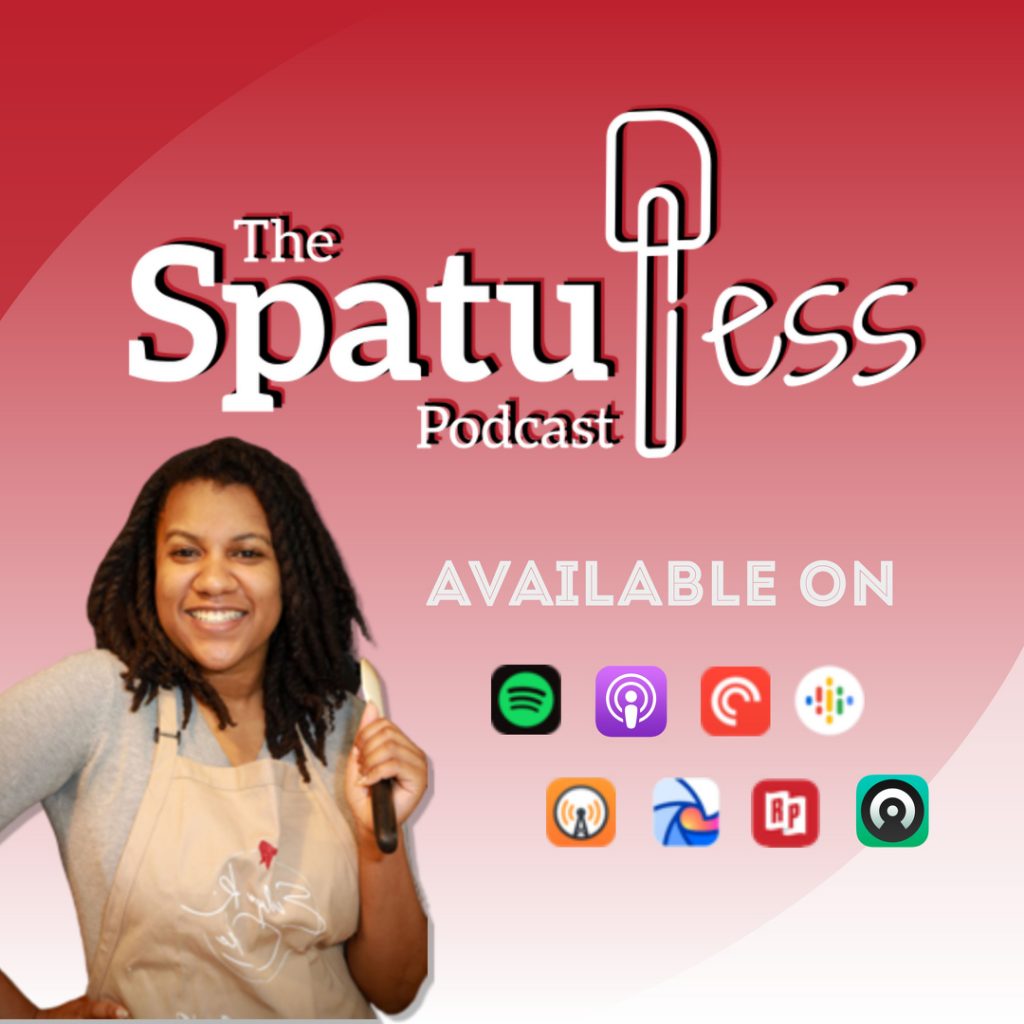 Check out my food podcast!
After my own journey in going from being afraid of the kitchen to spending most of my days there, I have realized there are so many things about food that someone without a parent or spouse to go to for help just doesn't know. I have especially learned all of the ways that we waste money at home after being certified as a ServSafeⓇ Food Handling Instructor and Proctor by the U.S. National Restaurant Association.
Without someone teaching you the basics of how food works, it can be impossible to follow even the simplest of recipes without causing a disaster or mental breakdown.
Because of this gap, I have decided to do something about it! I am making cooking accessible to the beginning cook WITHOUT A SINGLE RECIPE needed! Listen to The Spatuless Podcast as we learn together the basics of food and how to create meals you can be proud to feed to your loved ones.
Sign up for podcast notifications!
Courageous Living PodcAst
I sat down with Courage Molina to discuss my major career pivot and what life has been like since going from a full-time corporate marketing job to a passion-led journey through pastry art and more about Ev! Since airing, I have grown as a speaker for black women and men from all fields have been inspired to take their own leaps of faith. Check it out.
The Starving Artists Podcast at HUB17NYC
Originally aired live on the HUB 17 Facebook, I join Marcie of Marcie Photography for a conversation about pastry, careers and my upcoming projects!
Dwight Morrow High School x Unilever
In partnership with the Black Excellence at Unilever (Be-U) resource group for the global powerhouse company, I have led multiple sessions as a speaker with high school students of Dwight Morrow High School in Englewood, NJ to discuss the steps I took to graduate from college debt-free and key elements of a strong scholarship application.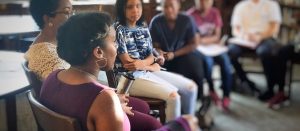 Recent Features
Professional
Check out some testimonials on our home page
CREATIVE
Look at some of her pastry work on the #EvCooks Tab
Passionate
See how Evelyn pours her heart into her scholars