Success! You have now opted-in to receiving all of my podcast-related updates!
If you ever need to update your preferences, feel free to email me!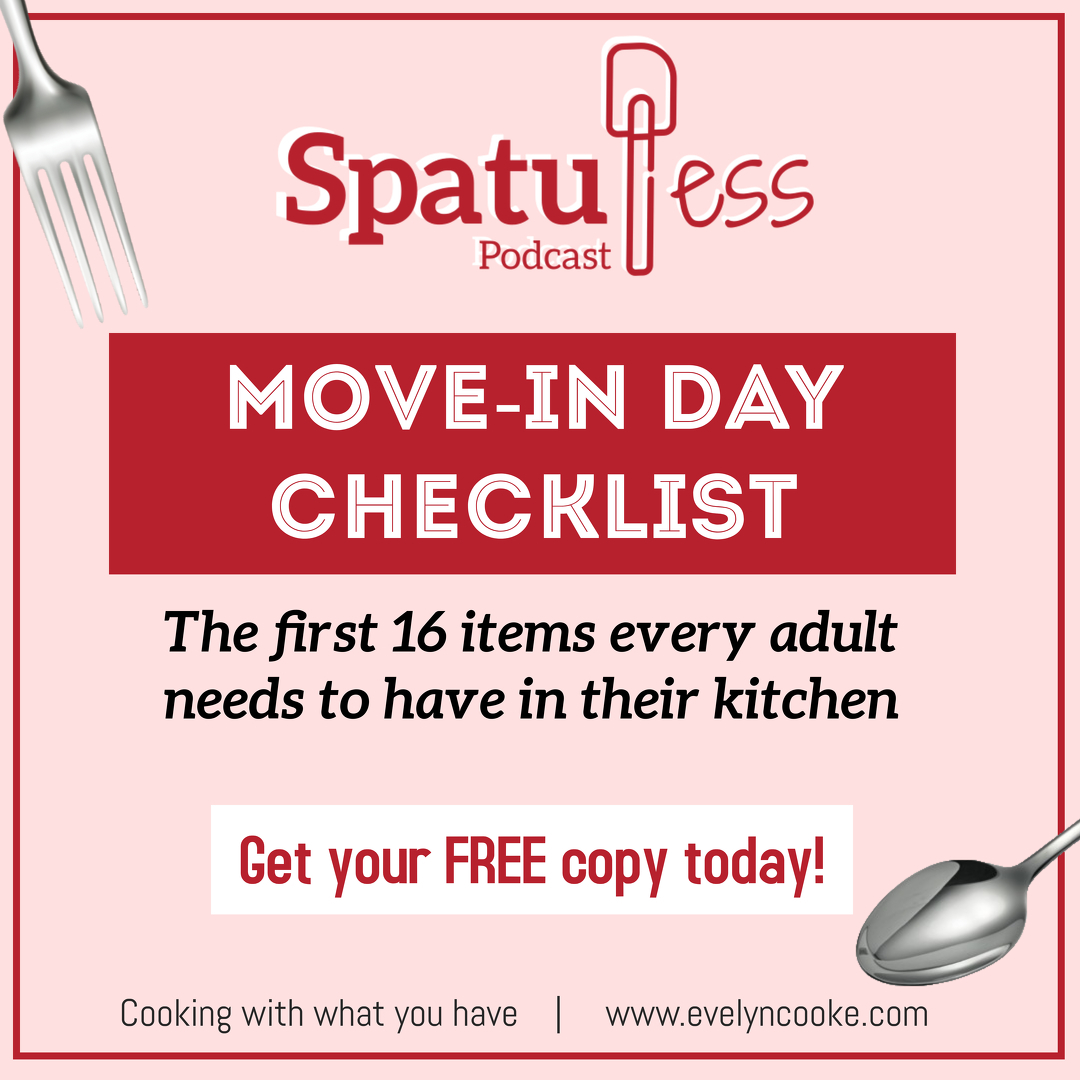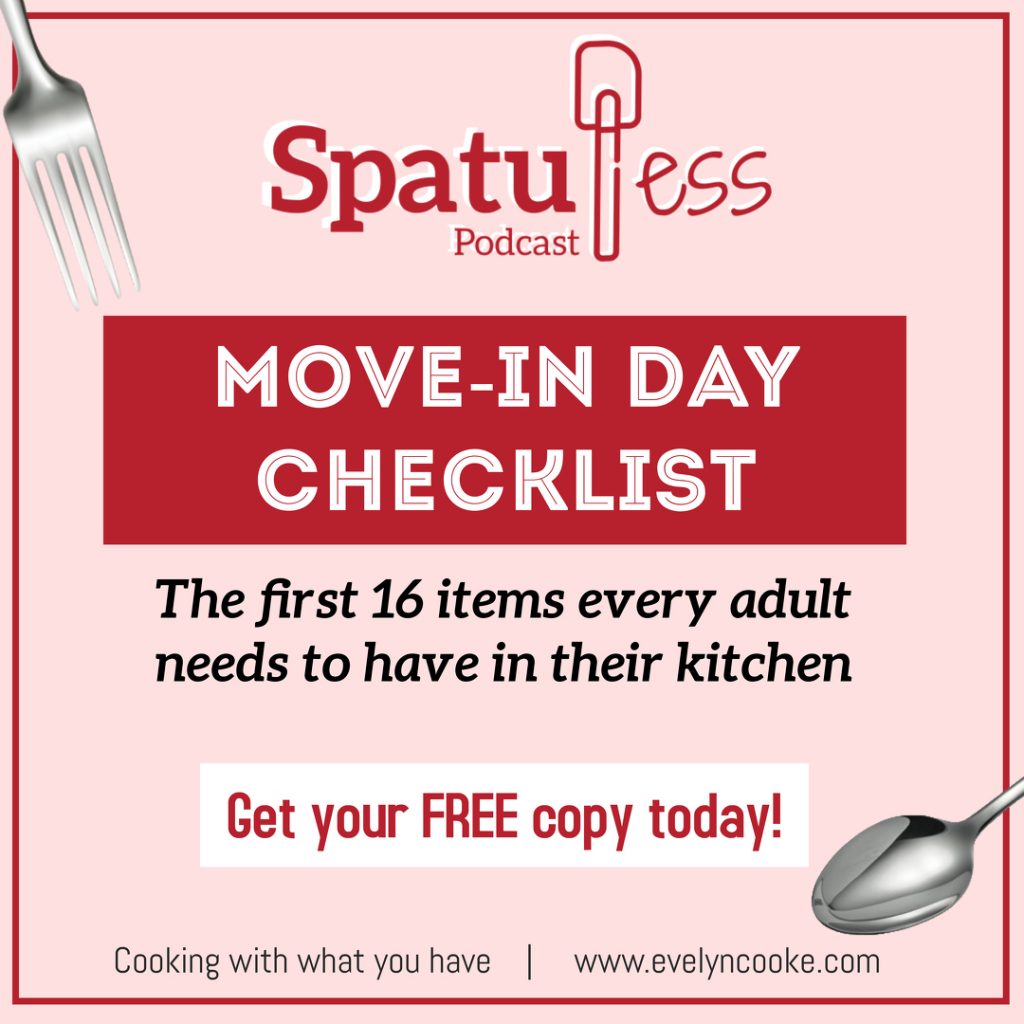 Need some immediate help? I have put together this FREE Kitchen essentials checklist just for my subscribers!
It is back to school time, but also a time where young adults are moving in as freshmen of life. Moving into a first apartment can get pretty expensive, so I have put together a checklist of the first 16 items every adult should have in the kitchen to get started!
Spatuless PODCAST Launch Page
The countdown continues for my podcasting debut! To learn more about the podcast and what to expect leading up to September 15th, visit the official podcast page by clicking below!